No Current Young Dogs For Sale/Adoption


***Dogs between 16 weeks and 3 years of age***
Bianca Belle is a 3 year old, 71.5 lbs, Belgian Malinois female. She has been trained in foundation obedience and some bite work. Her commands are German Schutzhund commands and she would make a wonderful protection or law enforcement dog. Bianca is looking for an experienced, working home where she is the only dog. She is very high drive but loves to please.
Zora Has Been Sold as of 01/06/12
Zora is from our April 2011 litter. I was planning on raising and training her, but due to time restrictions, we have decided to sell her. She is an 8 month old GSD female who comes from both working and show lines. She is beautiful with great drives. Out of all the puppies, she was my pick due to her quick ability to learn. She will make a wonderful pet/companion/ or working dog. She is up to date on all shots and AKC registered.

*******************Contact me for further information/photos/pedigree****************
Bianca Belle is sold to a Central California Law Enforcement Agency as of 04/25/12
Currently for sale is Aries, an almost 2 year old male Belgian Malinois. Aries comes from a background filled with Law Enforcement dogs and is looking for a similar home. Aries does well with his people, but does not like to share attention with other dogs. Aries needs to go to a home that is familar with the Belgian Malinois breed. He is currenly being kept outside in a kennel, but has also been an inside dog. No shipping for Aries - pick up only. Aries was sold on 02/02/13 to a Police Department in Central California.
Aries was sold to a Central California Law Enforcement Agency on 02/02/13
Kilo is a neutered, AKC registered, European Import line, black sable plush coat German Shepherd Dog. He will be 2-years-old on January 28th, 2014. I purchased Kilo when he was about 9 months old and had him shipped from a police dog trainer/breeder in North Carolina that specializes in European Import Shepherds. Kilo's mom was imported from the Czech republic and his father is an import from Germany - Both are titled and have good hip certifications. He has one of the most famous European working dogs in his pedigree - Tom Van't Leefdaalhof, winner of the 1999 WUSV and also Qerry von Haus Antverpa, a four time WUSV participant. Kilo is very sweet and affectionate and will be very loyal to his new family. He needs lots of attention, but desperately wants to please. I think, with the right person, he would be a wonderful dog. Our problem is that he's very needy and, with the large number of dogs we have, we just can't give him the attention he needs. He also hates our primary stud dog, which causes additional problems. Although he would become very protective with time, I don't believe he would do very well in competitive sport. Other than our stud dog, he is not aggressive towards any of our other dogs, or any dogs he's been exposed to.

I just had him neutered 3 1/2 weeks ago. I also had a rear dew claw removed (to prevent future injury) and his teeth cleaned. He is microchiped, AKC registered, up-to-date on all shots and is current on his heartguard. He knows sit, lay (German Commands) and walks well on leash, although we do use a prong. He is also indoor crate and outdoor kennel trained. He has been an outside only dog but could transition into becoming an "indoor" dog.

Please contact for price and further information.


Kilo Has Been Sold as of 12/23/13


Colt vom Haus Middleton is a 10-month-old male sable German Shepherd. He is 3/4th working and 1/4th show line from all European lines. Dam is Rayne z Diehlomov and Sire is Sampson vom Haus Middleton. Mother of Dam is currently a police k9 in TN and father of sire was a police k9 in the Bay Area.

Colt knows some basic obedience and does well both inside the house and outdoors. He is potty trained, crate and kennel trained and walks well on leash. Colt does well with larger dogs, especially females, if he has been "properly" introduced - he does not do well with strange dogs or dogs he hasn't had extensive exposure to. He does great with all people and is a very well-behaved dog. He enjoys spending time with his people, chewing on sticks and playing fetch. Although he may do well in obedience, tracking, and/or protection, he is being sold as pet quality only.

Colt is a sweet boy and I will be very particular about placing him. He will need someone who has GSD experience, a fenced yard in a house they own and has the time and dedication to give towards training/interacting with him. If interested, please fill out our puppy application and I will respond as soon as possible.

Please Contact for Price.

COLT VOM HAUS MIDDLETON
Sold on 01/31/15

FERGIE VOM HAUS MIDDLETON WAS SOLD ON 09/28/14 AND IS ENJOYING BEING A PET IN REDDING, CA.
Fergie vom Haus Middleton is a 2-year-old female who would do great in a pet home. She is low drive, friendly with all dogs and has some obedience training. Fergie enjoys spending time with her family, going for walks, swimming in the lake and going for car rides. Fergie has no issues with children and adults of all ages. Fergie will be sold on a "spay contract".
Trigger vom Haus Middleton
Left us on 10/14/16 to start his career with the California Department of Fish and Wildlife as a Conservation K9! Good luck Trigger!
Trigger vom Haus Middleton is a male working line German Shepherd whelped on 04/04/16. He is a medium to large puppy with black/tan coloring. He is extremely confident and is already showing his "protective" side. He loves water and will jump into a pool or pond without hesitation. He's great with kids of all ages and does well with dogs of all sizes. He would prefer a "cat-free" environment but could adapt to kitties with time and training. He enjoys his toys, attention from his family, swimming and going for car rides. He's crate trained, knows how to walk on leash, knows sitz (sit) and platz (down), knows his name and is potty trained in the house. He is AKC registered, fully-vaccinated, on HeartGard and micro-chipped. Trigger also comes with a written hip guarantee as is explained in our written contract and is DM "Clear" per parentage. His great-grandfather was my police dog and his great-grandmother was a police dog in Memphis,TN.
His sire is trained in personal protection and has an amazing on/off switch. Sire has OFA "good" hips, 0/1 elbows, DNA and DM "Clear". His dam is a highly titled IPO2 dog imported from the Czech Republic. She has "fast-normal" hips, 0/0 elbows, DNA and is DM "Clear". Her IPO title consists of complex, competitive exercises in obedience, protection and tracking. Both Sire and Dam are on-site.
​Sire ​​Pedigree: http://www.pedigreedatabase.com/german_shepherd_dog/dog.html?id=1946459-chaos-vom-haus-middleton
​
Dam Pedigree: http://www.pedigreedatabase.com/german_shepherd_dog/dog.html?id=2132804-uma-z-holykova​​
​
For additional ​information and pricing, please contact Diana at dlhk9tex@yahoo.com or call 530-440-5703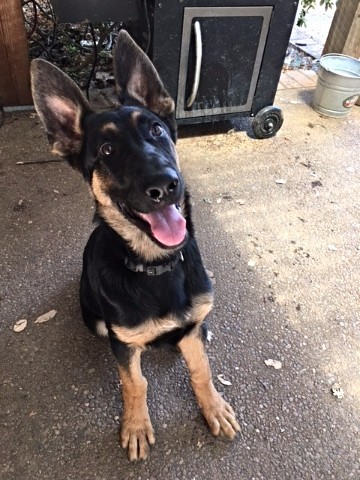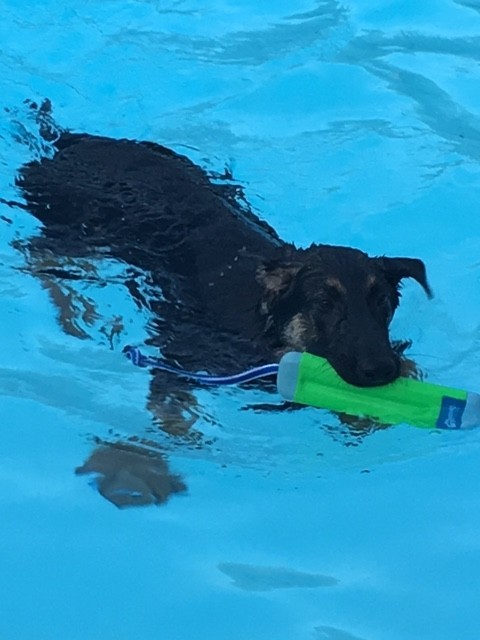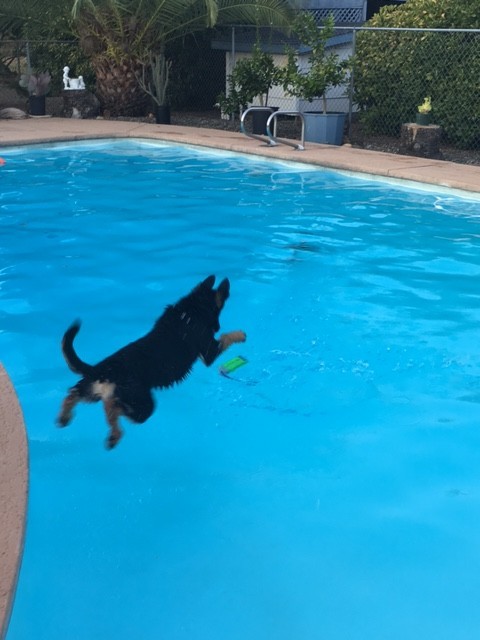 https://m.youtube.com/watch?v=pcAdlTxjBjw

https://m.youtube.com/watch?v=m_Q_r6Jtbws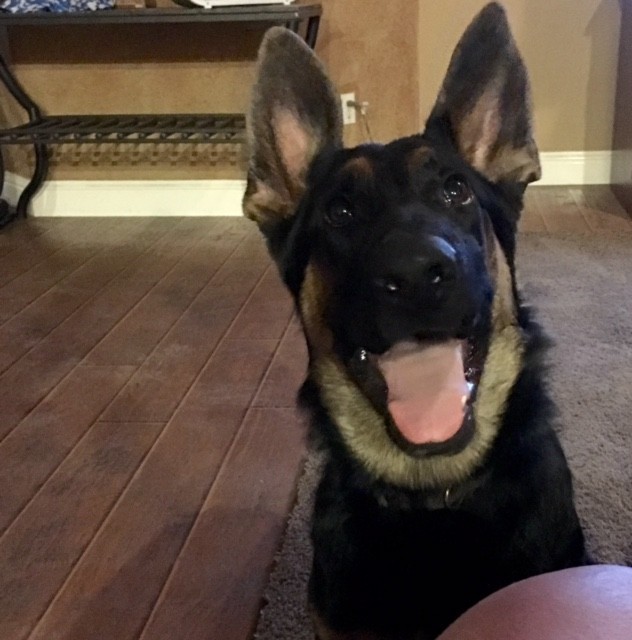 Havana vom Haus Middleton
Has been placed as of 08/04/17​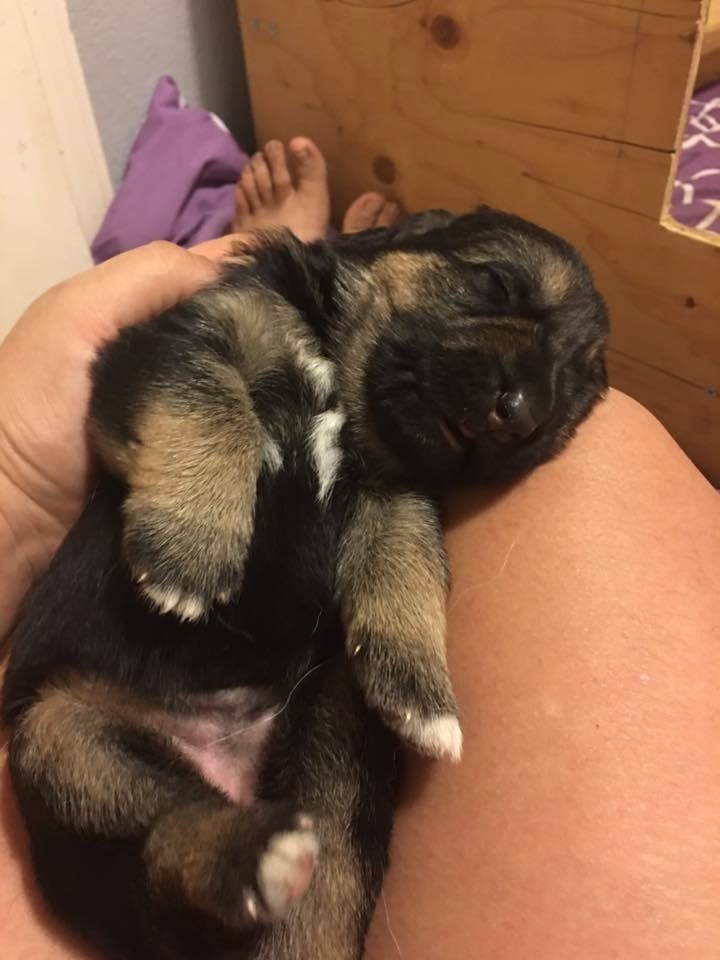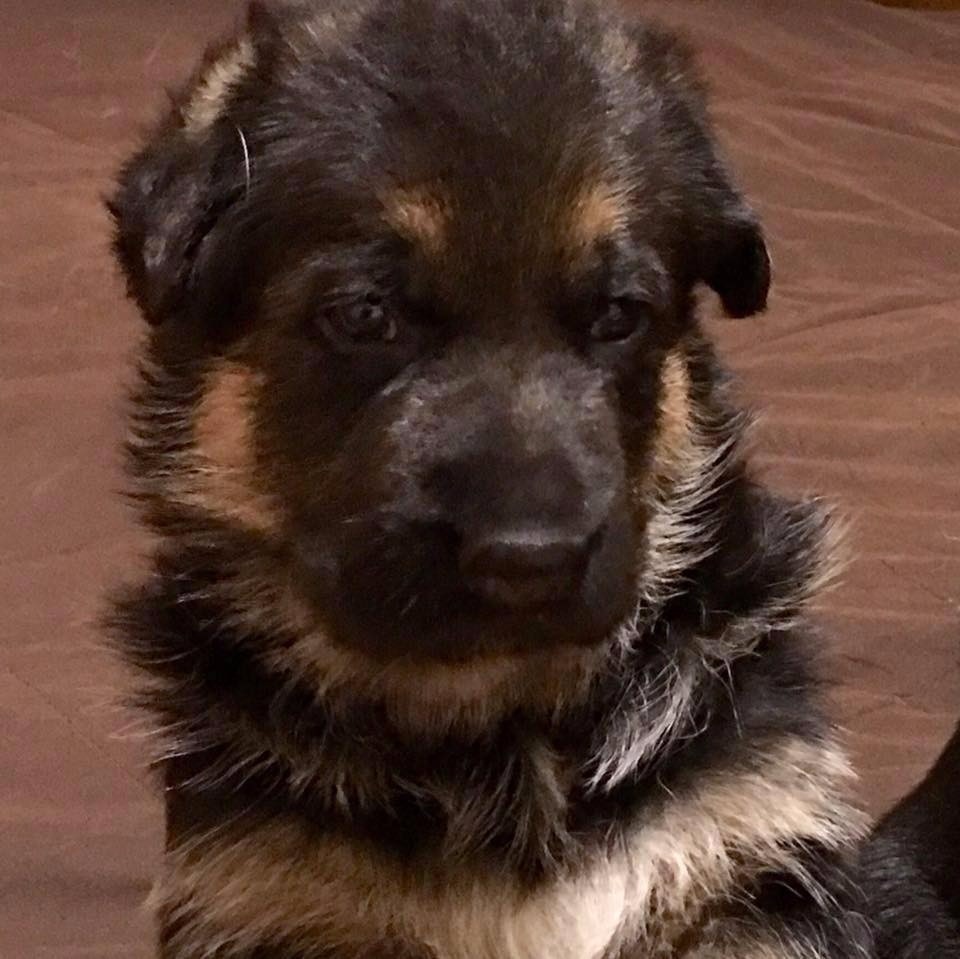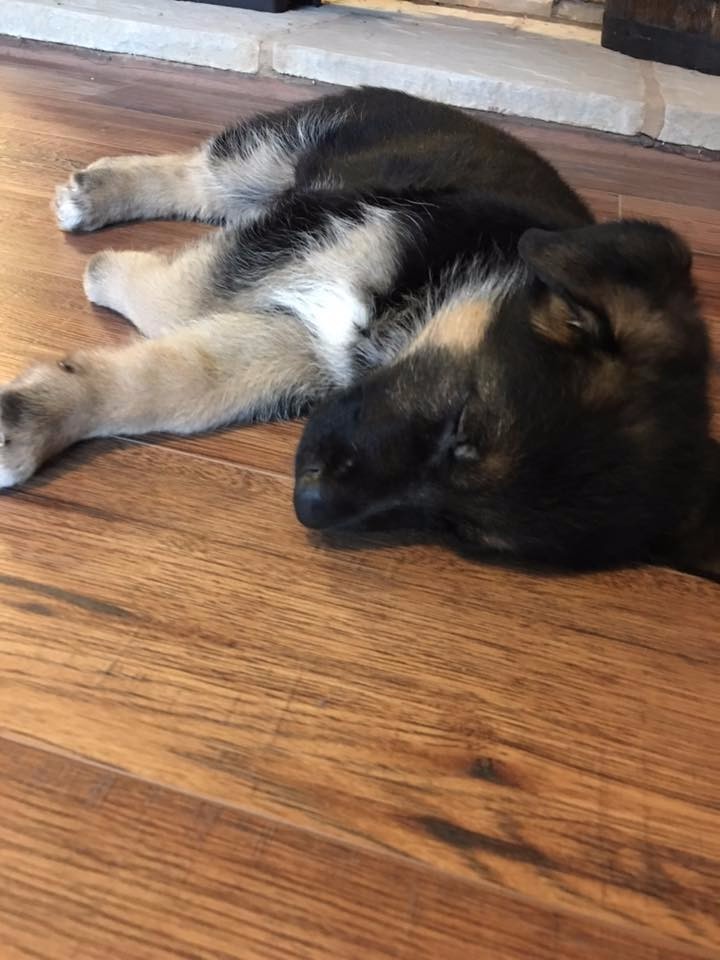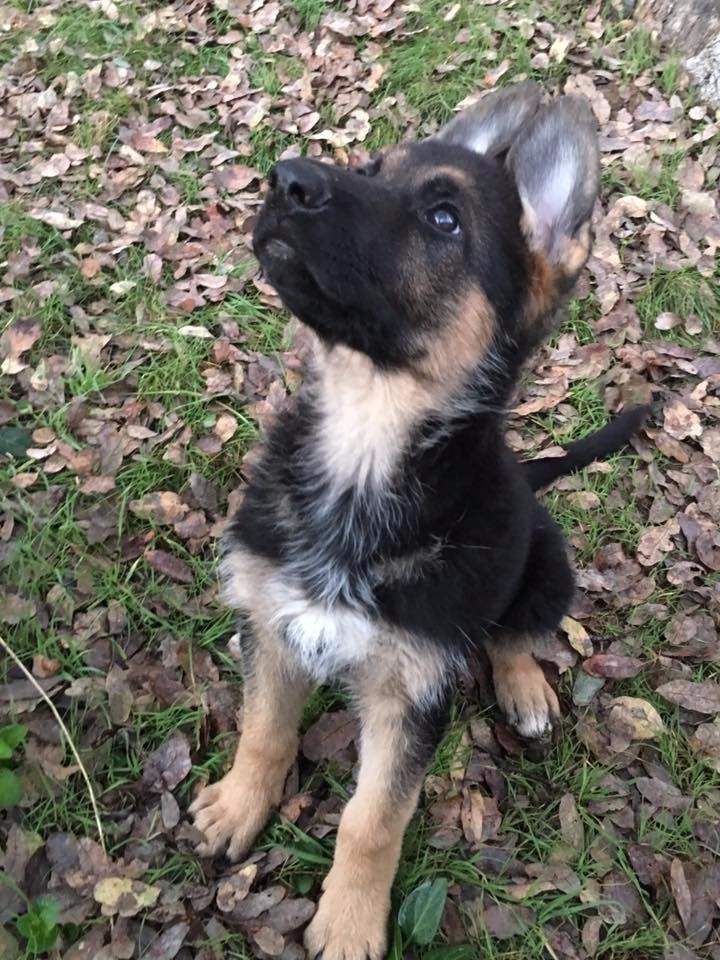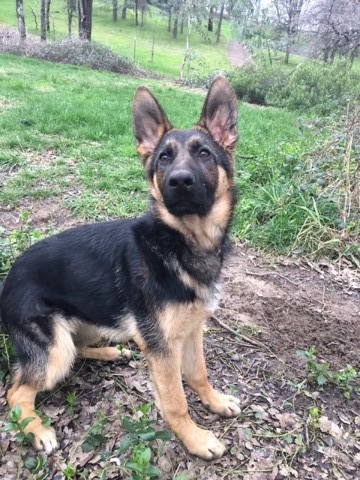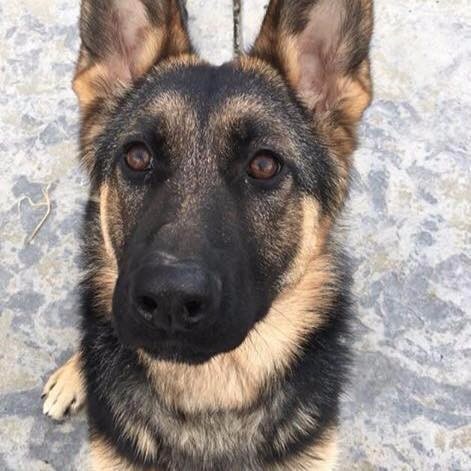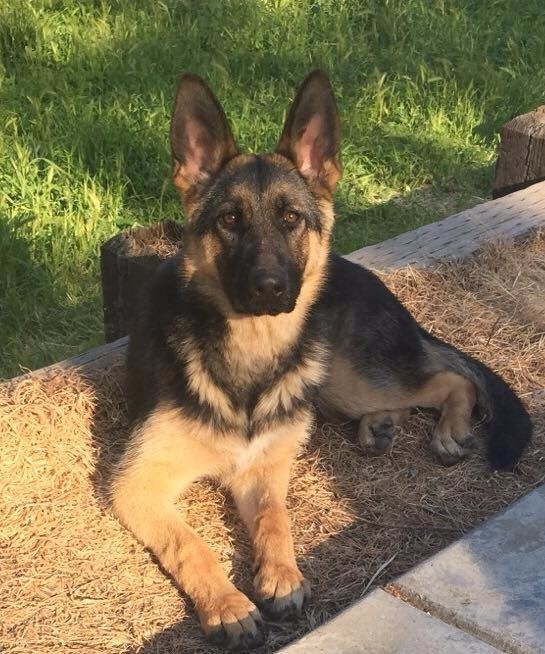 We are looking for the perfect home for our Havana vom Haus Middleton. She is an energetic, 10-month-old female shepherd from imported lines. Her grandfather was my now deceased police K9 partner and her sire is IPO3 German Imported Aladin vom Bergmannsland - a very well-known stud dog with an excellent pedigree filled with V and VA rated show dogs.

We are looking for a home​​​​ with no cats or small children. Havana is still a puppy and will require a lot of attention and some training. She has primarily been an outside dog but I think she could transition nicely to living indoors. She is potty trained and will not have any accidents in her kennel. She does get very excited and jumps but with some training, that can be corrected. We have several dogs here and she seems to do fine with other dogs. A home with a similar size dog may be a good fit for her.

I would be happy to discuss her requirements should you have any questions. If interested, please email me at dlhk9tex@yahoo.com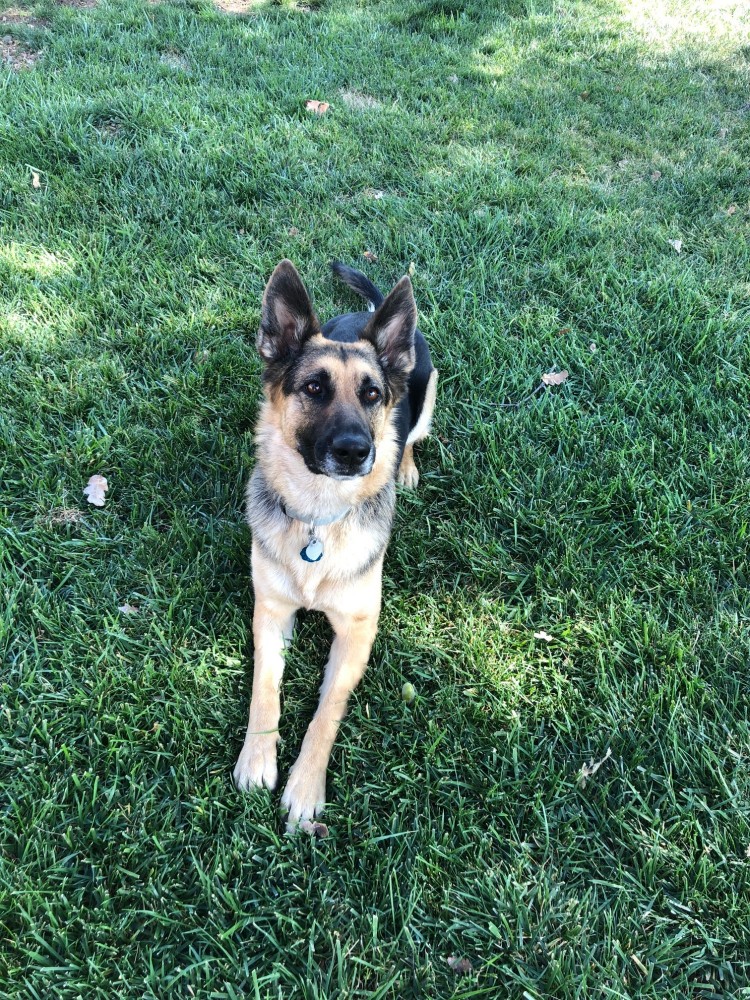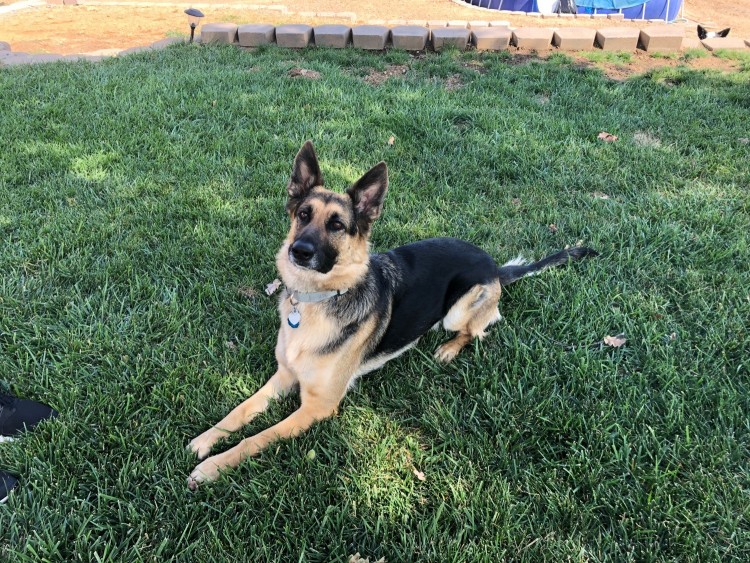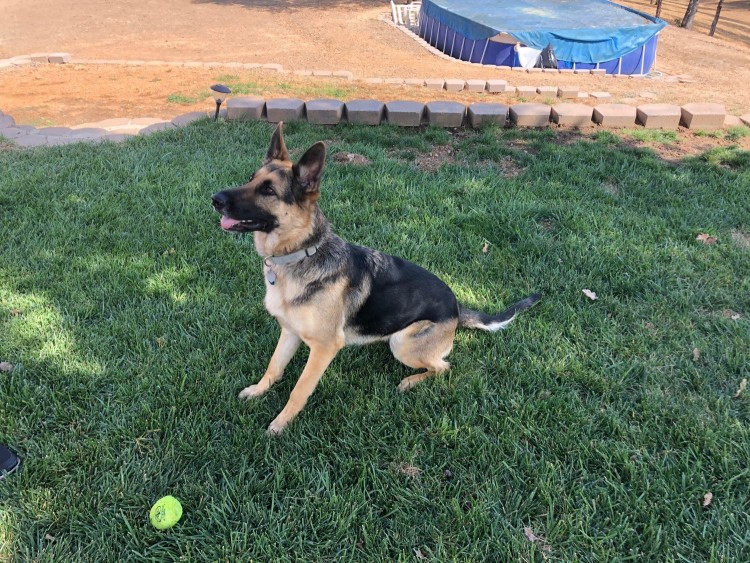 Here is an opportunity to own a well-trained/behaved dog for less than the price of a puppy! Kona is a two-year-old, working line German Shepherd Dog of Czech/German decent. She is spayed, housebroken and crate-trained. She enjoys playing fetch, swimming and going for long walks/hikes.

Her dam is Czech import Uma z Holykova, IPO2. She has a-fast normal hips, 0/0 elbows and is DM Clear. Her sire is Chaos vom Haus Middleton, PPD of German/Czech descent. He has OFA "good hips", 0/1 elbows and is DM Clear.

Kona has her basic commands (Sit, stay, lie down…etc), she walks well on leash but does tend to pull if excited. She does well in long car rides and rarely barks except while she is playing. She does well with other dogs but hasn't been around cats.

​Kona has always been good with children as she has lived in a house with a baby who is one year old now. Kona has never showed any aggression towards him and allows him to crawl all over her, however, when she gets excited she isn't aware of where he is and has accidentally knocked him down.

We are looking for an active companion home for Kona, although she may do well in scent work and/or club-level protection sports as well. Kona is very energetic and would benefit with additional training. She needs a strong handler and someone that has room for her to run and expend that energy. I believe with the correct training she could be an amazing dog. ​​

Please contact me at dlhk9tex@yahoo.com for additional information/pricing.​

Kona vom Haus Middleton​
**Adopted on 12/10/18**​